Kids, Teens, and Eyes – Dr. Marc Robinson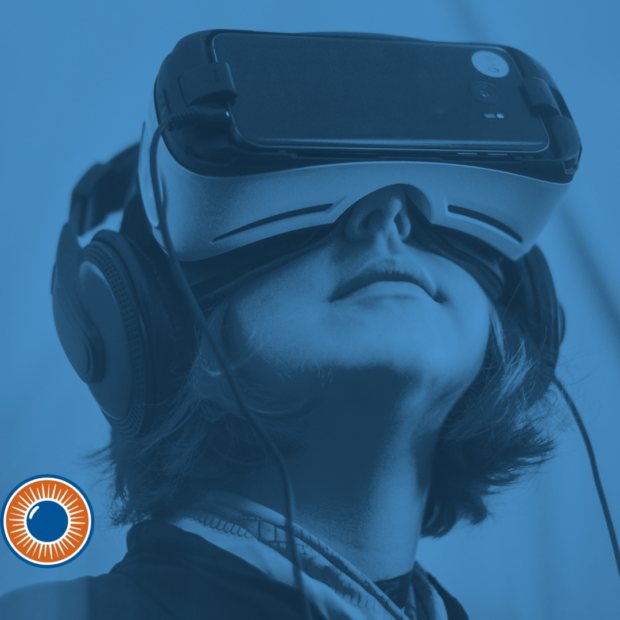 Now that it's back to school season we are seeing more kids and teenagers at the office. It's a pleasure seeing the excitement on the kids' faces about being back at school – almost as much excitement as the parents have.
I'm often asked "Does my child still need an eye exam if they pass a school screening or the screening at their pediatricians office?" The answer is yes they do, and that's because there's a lot more to vision than seeing "20/20".
One of the most commonly overlooked visual disorders by screening is hyperopia. This is a hyper-focusing of the visual system and often leaves kids with headaches and strain near the end of the day. These children and teenagers often see 20/20 and can make out letters, but not for extended periods of time. Think of it as a child wearing their backpack, but with a few bricks thrown in; they can technically still walk around with it, but they are going to get tired by the end of the day. A pair of glasses can make a world of difference in learning for these children by taking away that strain, and a thorough eye exam will uncover this and many other problems with the visual system.
Kids don't know what's normal, and they don't complain about their vision often. Making a child's vision clear and comfortable may give them that boost they need to improve their reading and comprehension skills. Other often overlooked conditions include inefficiencies in eye alignment, 3D vision problems, "binocular vision disorders", and color vision deficiencies. If not addressed, these can disadvantage a child in the classroom.
With the proliferation of screens, there's a global increase of myopia especially affecting older kids. One step parents can take is to have their child spend 30 minutes outside per day; the idea is getting the eyes to relax and not have to focus on things up close.
Another step parents can take if their child has an iphone is set the device to automatically enable "night shift"; on android it varies but it's usually called "night mode". This helps reduce blue light during certain times, to prevent alteration of sleep cycles and reduce "asthenopia" or eye strain. Of course, eliminating cell phones all together in the evening would produce the best effect but we should be realistic here.
I recommend yearly comprehensive eye exams for all kids. Even if they don't need glasses, it's still important to examine the health of their eyes.
Please contact our office if you have any questions about children's eye exams or to schedule an appointment for your child or yourself.
Have a great semester!
Marc Robinson, OD
Gainesville Vision
352-448-3932