A Team of Experts in Optics
Staff Competency in Vision
When it comes to our glasses, two things set us apart: custom lenses that aren't mass produced, and a competent staff that knows how to properly fit glasses. We are proud to have a staff that understands the optics of the visual system and knows how to reduce unwanted distortion, distracting glare, and rainbow effects that can happen with poorly fit lenses.
Our staff properly measures and aligns the lenses specifically to each set of eyes, and takes into account the different directions that eyes focus on throughout the day for driving, computer and reading. Our staff, after viewing an eyeglass prescription, can describe how the lenses will look in any frame you try on, based on your facial anatomy and how the frame is sitting on the face. This makes all the difference; any frame that fits poorly will cause lenses to look unprofessional, no matter the frame brand.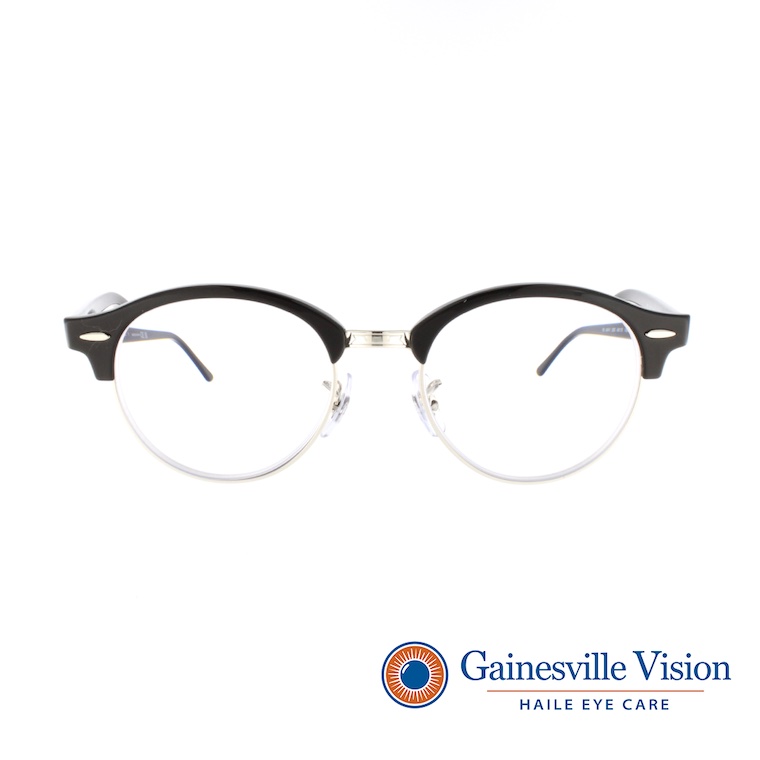 Yes, there are lenses inside! Our lenses are the most clear you will find in Gainesville. Our staff is able to eliminate virtually all of the glare in every pair of glasses we make. It's impossible to go back to lower-quality lenses once it's been done properly.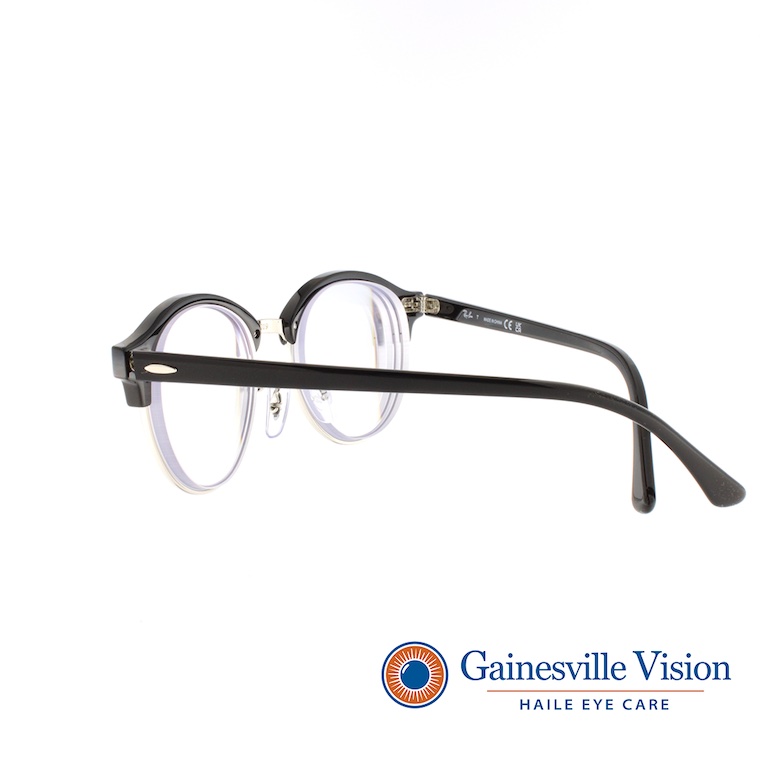 This pair of glasses was made for a client with a very high prescription (close to -10.00)! Because of our staff's expertise, the final result is beautiful thin, clear, glasses.
This is why to ensure a good frame fit, we don't permit "browsing frames" until after the completion of your exam when our staff knows what the prescription and visual concerns are. Certain prescriptions will immediately eliminate many frame styles from being in consideration due to optics. This allows our staff to focus on finding the proper fit for your prescription and face. Great glasses start with a well-versed staff.